Universal Drill Guide System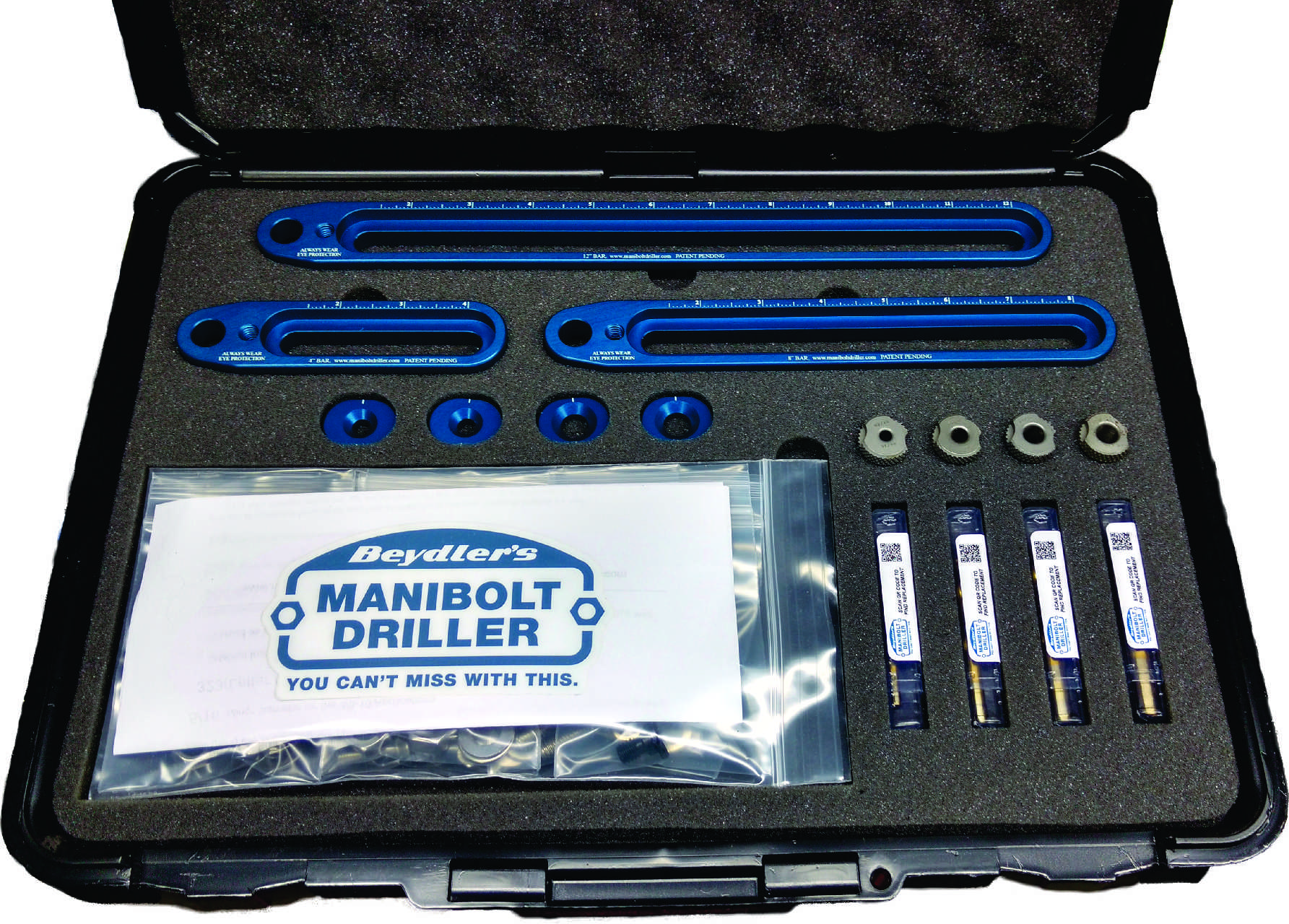 ---
Universal Drill Guide System Information

Most Popular Uses: Include all current kits plus transmission pan bolts, water pump mounting surface on engine block, CAT engines, motorcycles, outdoor power equipment, etc.
To place an order please see our complete kits section on the home page or call (434) 286-2135.
Universal Drill Guide includes:
– Four, Eight and Twelve inch mounting Rails.
– Guide pin, for broken fasteners under flush resulting in faster mounting.
– Two sets of mounting inserts, supports Flathead fasteners from M6X1.0 to M10X1.5 / 1/4-20 to 3/8-16.
– Drills  (Qty 1 ea.) 3/16, 1/4, 5/16 and 21/64. (.1875, .250, .3125 and .3821)
– Four Removable drill guides complimenting sizes mentioned.
– Instructions on usage and drill selection chart.
– All items placed in laser cut foam inserted in a durable plastic case.